[The author of today's guest commentary is Brad Culkin. A regular in the Rick's Picks forum, he is the founder and CTO of a medium sized capital-equipment manufacturer. RA]
What's next for investors? It helps to know what's happening now and what happened in the past. Whatever the facts, don't expect life to be like the box of chocolates — "you never know what you're going to get" — that Forrest Gump like to offer up. If you think like him, you had better "run, fool, run!" since the future will bring you only inexplicable chaos. For me, at least, trying to predict the future only makes me nostalgic for the past.  When I think of the 1980s, I remember a more innocent time.  Financial intermediation was an actual service.  Bankers and brokers were like Yenta, the matchmaker in Fiddler on the Roof.  To them, savers, investors, borrowers and entrepreneurs were like earnest and forthright men seeking comely brides for happy and productive partnerships.  The marriages didn't always work out — but hey, that wasn't Yenta's job; she just made the introductions.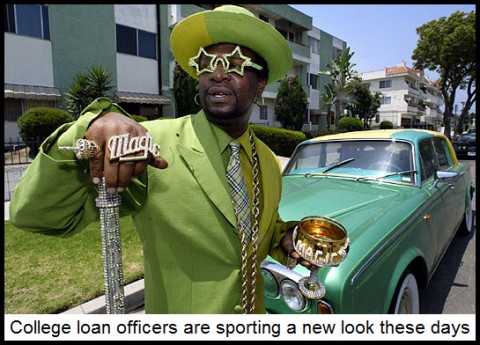 By the time the 1990s rolled around, we knew more than a few Yentas who were hooking up savers with, um, inappropriate dates. Economist  Hyman Minsky, who knew a Ponzi scheme when he saw one, would not have approved, since the hookups were creating balance sheets with non-existent assets, poor cash flow, and principal that was unlikely to be returned unless via new investors recruited to keep the game going. Many commented on this sea change at the time, as companies with no history, no seasoned management, no sales, no earnings, and no real assets went public and borrowed.  Bad Yentas indeed. We might have hoped this sort of mass folly would have ended with the dot-com crash of 2000-02. Unfortunately, there were far more egregious ethical breaches to come — sins few of us could have imagined at the time. Before the New Millennium was even a few years old, many of our financial intermediaries had jettisoned the matchmaker shtick and become shameless financial pimps.
Sort of Like Countrywide
Of course, a pimp is a matchmaker too, albeit in an unwholesome way. He finds wayward girls (aka "talent") at bus stations, hooks them on drugs and then ruins them. Sort of like Countrywide Financial. Desperate borrowers? Check. Savers misrepresented as good risks? Check. Bribes for vice cops and health inspectors? Check. Borrowers well-coached to fill out applications?  Check). The similarities are so obvious that I won't belabor them. And who is the "talent" these days?  Well, that would be our children.  And what are they being pressed to do?  Why, to service Johns, of course.  And who are the Johns?  Why, that would be all of us: savers and taxpayers!  Witness the student fiasco, where borrowers are too young to know better – to know, in fact, that they will have little chance of escaping from debt slavery via bankruptcy.
So, to answer the question posed above: What comes next? Not much, if you're looking for signs of positive change. There will be no budding relationships between savers and borrowers.  No faith in tomorrow.  No plans for the future.  No shared sacrifice.  No expectations of real economic growth.  We've become a bunch of saver "Johns" looking for financial love — aka yield — in all the wrong places. The shame of it is that our children are clueless about how an economy is supposed to function. They think being deeply in debt is the natural condition of their lives, and of their government. If there's an epiphany for them down the road, it s most surely going to be a painful one.
Click here for a no-risk trial subscription to Rick's Picks that will give you access to our analysis in real time, as well as to a 24/7 chat room that draws experienced traders from around the world.