A Great Offer! Rick's Picks hits so many winners
We want you to be able to share in the timely, profitable opportunities that chat room posts and Ricks 'touts' have been producing for subscribers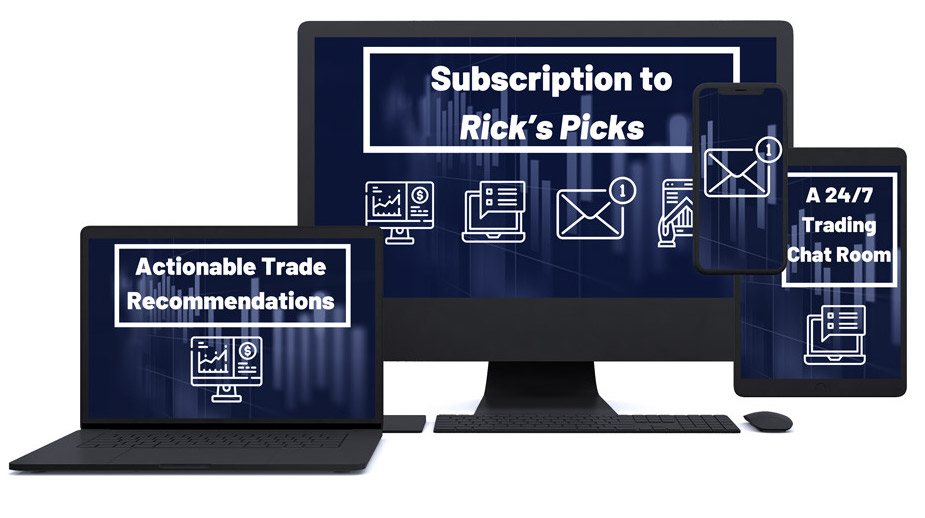 Join Rick's Picks and you'll discover for starters that the Trading Room has been white-hot with profitable ideas, including trades suitable for beginners with small accounts. Rick has been calling the turns with astounding accuracy, even hitting the exact high when the S&Ps went bonkers after Powell's speech a few weeks back. Rick does this with such ease and consistency that subscribers sometimes chide him when he misses an important turn by more than a tick or two.
Another Bullseye 
It's not all about trading, either. If you're a long-term investor, Rick's steadfast bullishness on the dollar against an overwhelmingly bearish consensus would have steered you safely past the shoals. And his forecast of a major top in Ten-Year rates still stands as one of the boldest and most remarkable predictions in the financial world.
We're excited about the improvements at Rick's Picks and want you to be able to share in the timely, profitable opportunities that chat room posts and Ricks 'touts' have been producing for subscribers. That's why we've created this special offer: $75 for three months. Sign up now and we'll send you an invitation to an online presentation in which Rick will explain how to use the Hidden Pivot Method to trade options. This is guaranteed to radically change your approach, even if you have been trading puts and calls for many years.
Your Subscription Includes: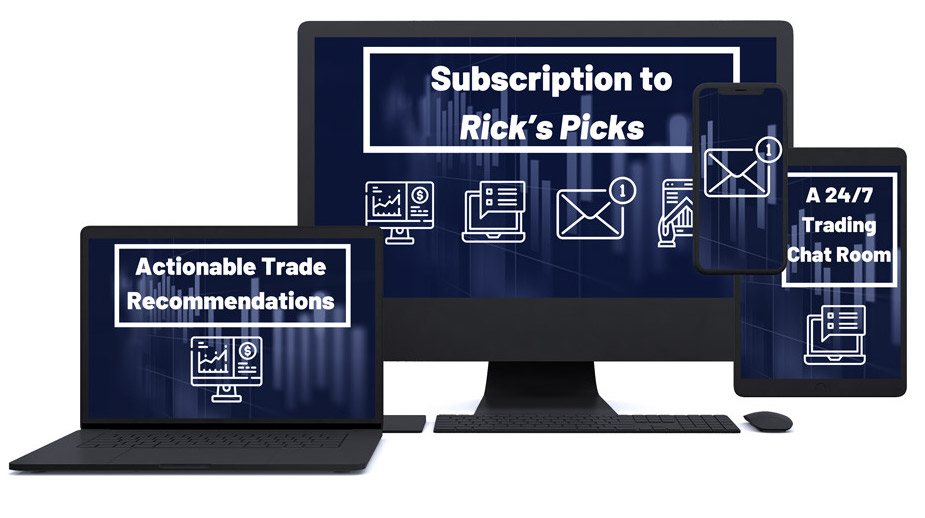 Jaw-droppingly accurate trend and price forecasts

Real-time, actionable alerts

Invitations to Rick's live 'requests' sessions, where he analyzes your favorite trading vehicles

Timely links to top analysts and advisors on Rick's short list

Detailed coverage of stocks, commodities, options, ETFs, bitcoin, precious metals and more

Two chat rooms where some of the best traders in the world share actionable ideas 24/7

'Impromptu' presentations to keep you a step ahead of market madness
A Fascinating Place
Take us up on this low-priced offer and you'll have instant access to Rick's latest trade recommendations and forecasts. The door to the Trading Room will also be open to you; and to the Coffee House, where the discussion is free to roam and not just informative, but fascinating. Other free benefits include an Impulse Leg Toolkit (a building block of Rick's Hidden Pivot Method), and a detailed instruction manual for using butterfly spreads to make longshot bets with risk held almost to zero.
Please give Rick's Picks a try! Sign up for this special deal and you'll learn how to prepare for the deflationary bust that is taking shape and which will usher in a full-blown economic depression. Rick seldom misses a call, and although his big-picture forecasts have been grim, that hasn't prevented him from being a raving bull when stocks were screaming higher. He is just the guy you want to guide you if and when the markets go crazy.

Special Bonus
Free access to Fundamentals of the Hidden Pivot Method
($47 value)
You should take Fundamentals of the Hidden Pivot Method as a pre-requisite for the other courses, and then 'Mechanical' and 'Camouflage' sessions to learn the tactics you'll need to pull the trigger with confidence.
Fundamentals is suitable for novices and experts alike, since there are some simple tricks that are unique to the Hidden Pivot Method that even experienced traders will benefit from. Fashioning 'dynamic' and 'impulsive' trailing stops, for instance, and using impulse legs to spot trend changes the instant they occur. Once you've watched this recording, you'll be ready to reap all of the benefits from your Rick's Picks membership and the chat-room, where money-making secrets are shared round-the-clock.
There's not a better first step you can take into the world of successful trading than the Fundamentals intro. The ideas are easy to learn, and it will save you the trouble of poring over charts for endless hours. 
You'll quickly learn… 
How simple ABCD patterns can help you understand the fundamental rhythms of

markets well enough 

to exploit them

How to manage risk so that pulling the trigger is no longer nerve-wracking and downright scary

How to use two simple but powerful tools – midpoint pivots and impulse legs

How to get the most out of the Trading Room, where some of the best traders around share timely ideas
Rick Ackerman
Outspoken but Never Outmatched

So, who exactly is Rick Ackerman, and why should you trust his judgment?
Barron's labeled him an "intrepid trader"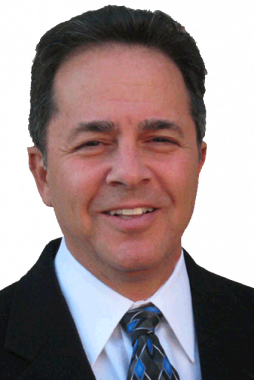 Rick Ackerman is the editor and publisher of Rick's Picks, an online service for traders from novice to expert. He has been trading himself for more than 40 years, a dozen of them as an options market-maker on the floor of Pacific Stock Exchange. CNBC and Bloomberg have featured his work, and he has written on the markets and the economy for numerous publications, including Technical Analysis of Stocks & Commodities; Stocks, Futures & Options; Barron's and The San Francisco Examiner. A headline in Barron's labeled him an "intrepid trader" after he helped the FBI solve a notorious pill-tampering case. He received a $200,000 reward and a guest appearance on FBI: The Untold Story. An epic party on San Francisco Bay celebrated the event.
In the trading world, Rick is known for the unusual accuracy of his price predictions and for the Hidden Pivot Method he uses to trade and forecast. His provocative insights and timely trading calls have made him a frequent guest on shows hosted by Max Keiser, Greg Hunter, Corey Fleck and Jim Goddard, among others. His thoughts on the markets and the headlines have also been featured on ZeroHedge, Seeking Alpha, Benzinga, The Daily Reckoning, FX Street, Financial Survival Network, Crush the Street, Jory Capital, Howe Street, Gold-Eagle.com, Goldseek.com, 321Gold.com and Kitco.