STOP: You simply can't leave without answering this one last critical question…
Who Else Wants A 14-Day All-Access Pass to the Most Accurate Trading Forecast Newsletter in the World for FREE?
Join More Than a Thousand Amateur and Professional Traders Who Don't Make a Move Without Looking At Rick's Picks First!  
Here's what you get with your subscription to RICK'S PICKS financial forecasting newsletter…
Start Your 14-Day All-Access Pass Trial of Rick's Picks for FREE
"Since I subscribed, it has hit nearly every important turning point with a degree of accuracy that puts other forecasters to shame. I'm not only talking about stock prices, but about futures and indexes as well. You can practically trade the S&P and bond futures on autopilot. Your numbers are that good."
Don't you wish you could be a fly-on-the-wall as real money-making-trading-experts shared all their best-kept secrets and let you steal their ultra-accurate trading forecasts to generate predictable profits in the markets?
Then you simply can't leave this page without starting your subscription to Rick's Picks for Just $1 for the First Full 14 Days!​
You'll have access to the exact same newsletter countless savvy investors gladly pay up to $600 a year to get.
There's one crucial reason why these beginners and seasoned professionals keep their subscription to Rick's Picks active, year-after-year…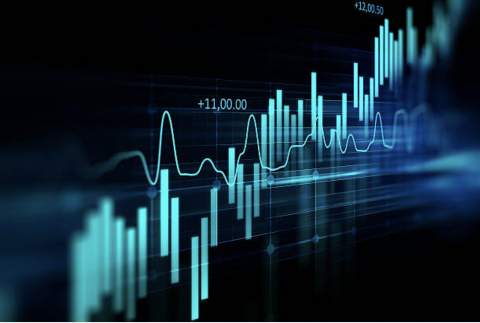 Deadly Accurate Forecasts and PROFITS!
Using his unique and proprietary rules based system and calculations, Rick has developed a worldwide and highly acclaimed reputation for forecasting the movement of stocks, options, mini-indexes, as well as gold and silver futures to within one point move.
This has allowed subscribers to reap untold fortunes from the trusted advice of a trading legend.
"Rick, you are a genius. Gold had one of its biggest swings today in 20 years, and you nailed both the exact high and low by within a total of less than one point."
Forecasts Delivered Before
The Morning Trading Bell Rings
As a subscriber to Rick's Picks financial forecasting newsletter, you will get information the moment it's posted on the private members' site – which is shortly after midnight (Eastern Standard Time), which is more than enough time to capitalize on the recommendations.
Then, throughout the day you'll receive updates of forecasts with additional guidance based on market conditions. You'll be instantly informed via email alerts…allowing you to take full advantage of breaking trends and market fluctuations.
Spectrum of Market Trading Advice
…in addition to the hot issues we believe will offer significant profit-making opportunities for subscribers to the most accurate financial newsletter on the planet available.
Each specific pick is hand-selected, and includes actionable trading advice, specific price targets, and annotated charts with supporting data – proving the logic of conclusions.
"Rick, yes I made money. Every time I'm using your guidance, I'm making at least the annual subscription to your website. Thank you!!!!....but I will not boast.""
Seriously, You'll Lose More by NOT Subscribing…
Start Your All-Access Subscription Today
Here's what you get with your subscription to RICK'S PICKS financial forecasting newsletter…
100% Satisfaction Guaranteed
Once you see how powerfully accurate these forecasts truly are, we're confident you'll become a long-time subscriber for years to come, like so many others.
Still, if for whatever reason you aren't satisfied during your first month, we'll give you a full refund of your $1, no questions asked!
Fair enough?
Then click the button below and start 14-Day Trial for Only $1.
"I subscribed to Rick's Picks last year and as promised have found that Rick's teachings provide a framework for analyzing any investment vehicle, within any timeframe, that you may wish to trade. Together with the knowledge gleaned from price action at Hidden Pivots and Rick's entry tactics, the probability of making successful trades increases hugely. In addition, the ongoing analysis, support, and encouragement received on the site are exemplary."
Start Your All-Access Pass
"I have found Rick's technical analysis to be extremely reliable. His dedication to subscribers is unsurpassed by any other charting service. Furthermore, he writes in a concise, unwavering manner that cannot be misconstrued. His commentary is a must for any macro investor."
"I first took Rick's class in 2007, live in San Francisco, best time I've ever spent with a trading teacher. Rick is the real deal and you will do well to follow him closely."
"Rick's analysis of both the market at large and specific stocks has been spot on recently. He helped saved me from the recent market crash and has allowed me to profit on some shorts as it's been going down. Rick's commentaries make for both interesting and fun reading and keep us abreast of all the inner workings he had learned over years and years of experience in these markets."