Over One Thousand Paid Subscribers Won't Make A Trade Without Looking At Rick's Picks First…
Rick's work has been featured in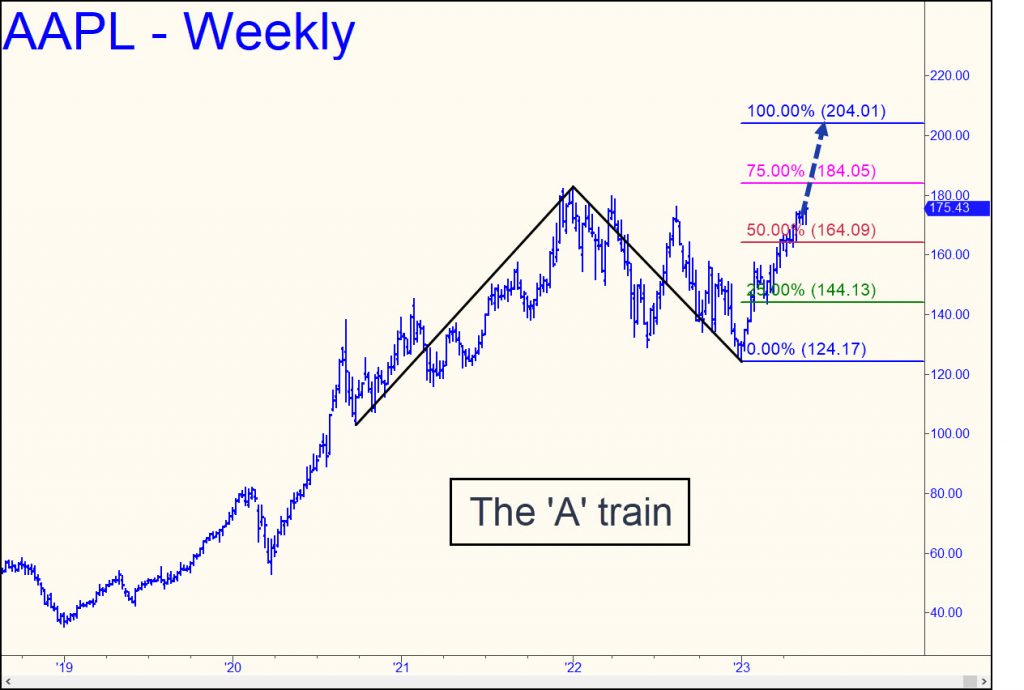 I've displayed a weekly chart because it makes the turgid price action of the last several weeks seem not so much depressing as tedious. Nasty, gratuitous swoons in a bull market that has yet to attract an institutional following are inevitable, but we should always keep in mind that bears
Read More »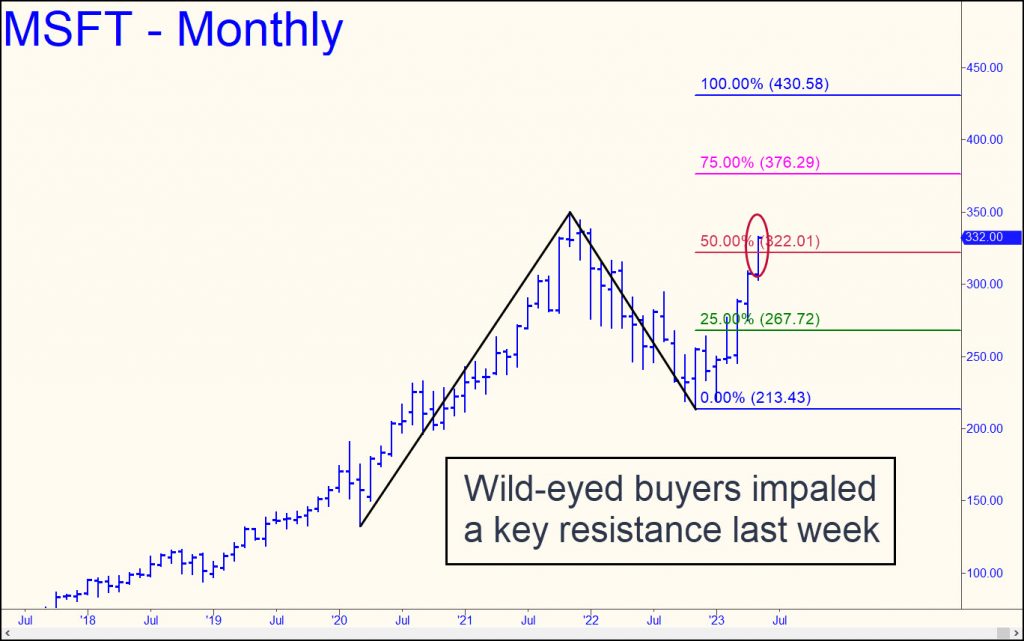 Microsoft's bullish rampage last week added to already strong evidence that the stock market is headed to new records highs.  The shares of the software leviathan's shares not only jackhammered through granite resistance in the form of the midpoint 'Hidden Pivot' shown in the chart, they ended the week decisively above it. This technical telltale is almost never wrong, as Rick's Picks subscribers could attest. When a stock fist-pumps through the midpoint 'Hidden Pivot' and then stays above it for even a short while, the rally is all but certain to reach the 'D' target — in this case 430.58. That would equate to a 30% rally from current levels, putting MSFT 80 points above the old all-time high at 349. If the Dow Industrials were to achieve a relatively modest gain of 20% over the same period, they would be trading just shy of 40,000 — substantially above the record 36,952 achieved in the early days of 2022.
Previously, I wrote that similar wilding sprees in Chipotle and AAPL were pointing to the same outcome: new all-time highs for the broad averages. With a third world-beater joining the list, an enticing bet on new all-time highs has become even juicier. This is despite the fact that the radically inverted yield curve the financial system just weathered has never been wrong in predicting a recession. Factor in a collapse in commercial real estate that appears inevitable, as well as a wave of bank failures that even Janet Yellen is expecting, and it would seem that stocks are facing a perfect storm of deflationary forces. So how come your editor, a hard-core bear's bear, thinks stocks are just now lifting from the launching pad?  Very simply, because the market is a rabid beast, inured to all logic, common sense and caution. Greed is what impels it higher, and the effect intensifies the higher the market goes.
'Rhythming' Three Stocks
Since nothing is 100% certain, I will continue to monitor the charts of Chipotle, Apple and Microsoft for signs of a stall at lesser Hidden Pivot targets. AAPL has yet to exceed the last such resistance it faced, but last week's rebound could put it back in gear with MSFT and CMG. The next important number to watch in MSFT is 335,69, a Hidden Pivot target that lies just $4 above Friday's close. The ABCD pattern used to project that target is gnarly enough to be off the radar of most chartists, and that's why I expect a tradeable top of at least short-term importance to occur there.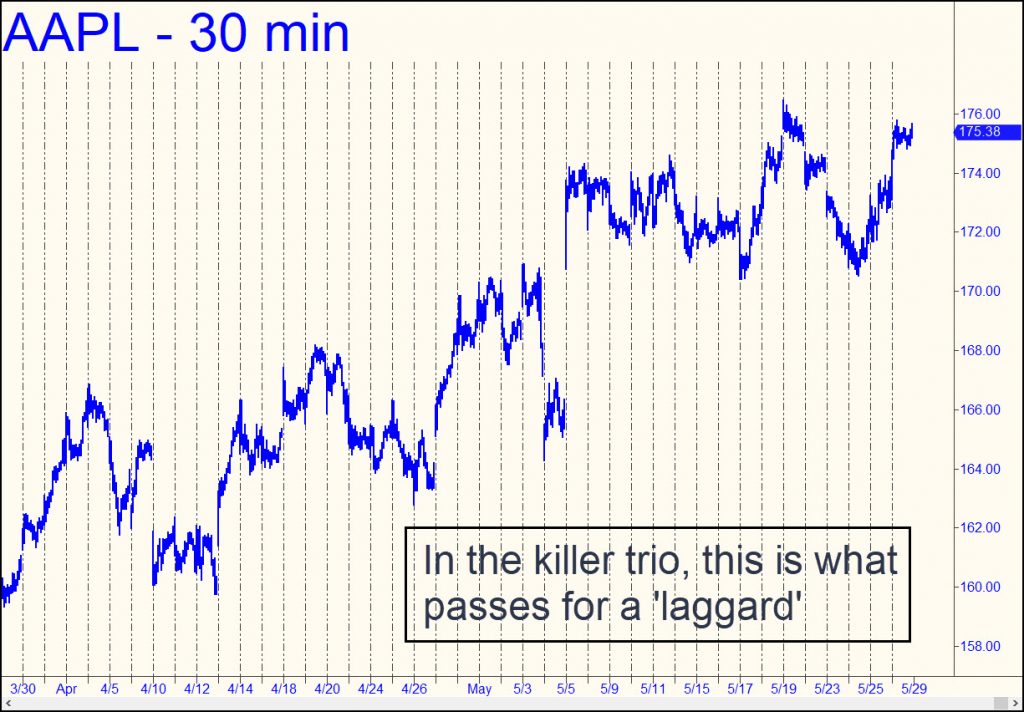 All of these stocks are favorites of the chimpanzees who purport to manage your portfolio by holding onto just a small handful of stocks forever. A bear market that is inevitable will someday force redemptions of erstwhile no-brainer stocks in times when there are no buyers. Until then, shares can and will continue to rise, often into airless gaps in which no shares or money changes hands. Although this may sound like a perpetual motion machine that creates money from nothing, it assuredly cannot continue for long, let alone forever. It is perversely drawing energy at the moment by flouting the investor maxim, "Go away in May." The boring summer many expect could give our three bellwether stocks an opportunity to reach their Hidden Pivot D targets by mid-summer. That would put the market in good position to do a Pearl Harbor on the multitudes who think historical crashes happen only in October.
What our customers are saying about us...
I have found Rick's technical analysis to be extremely reliable. His dedication to subscribers is unsurpassed by any other charting service. Furthermore, he writes in a concise, unwavering manner that cannot be misconstrued. His commentary is a must for any macro investor.
Good morning Rick and thank you for your services. I have been rewarded handsomely over the past six months with just trading your gold/silver share recommendations and using your archives to educate myself on your Hidden Pivot points.
Your recommendations and technical guidance through many years has proven to enhance my overall trading technique allowing for improved timing and profitability. Your service is one I truly count on to produce superior results!
Forecasts Delivered Before
The Morning Trading Bell Rings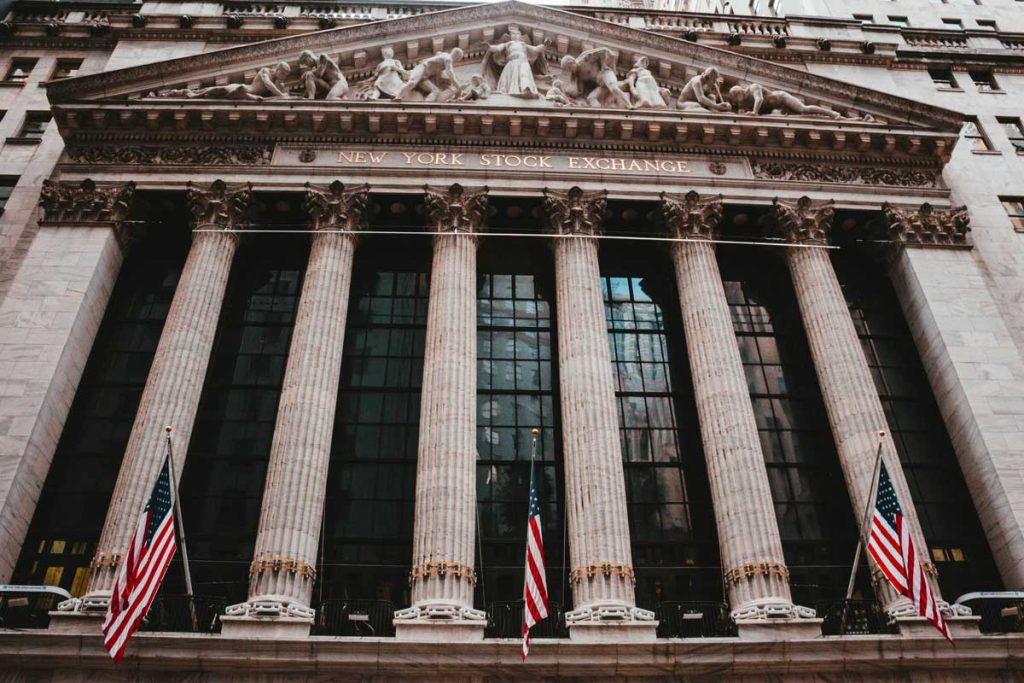 As a Rick's Picks subscriber, you will be getting this information the moment it's posted on the membership site, usually shortly after midnight Eastern Standard Time… more than enough time to capitalize on Rick's suggestions.
Then, throughout the day as Rick updates his forecasts with additional guidance based on market conditions, you'll be instantly informed via email alerts… allowing you to take full advantage of breaking trends and market fluctuations.
These picks include a rotating basket of stocks, futures, indexes, and other hot issues, with a daily focus on precious metals. Rick's Picks subscribers have their favorites, so Rick regularly covers Comex Gold & Silver, the NASDAQ, the Euro, and the E-Mini S&P in addition to the hot issues he believes will offer significant profit-taking opportunities for his subscribers.
Each specific pick is hand-selected by Rick, and includes actionable trading advice, specific price targets, and annotated Hidden Pivot charts with supporting data.
Your Free Subscription Includes: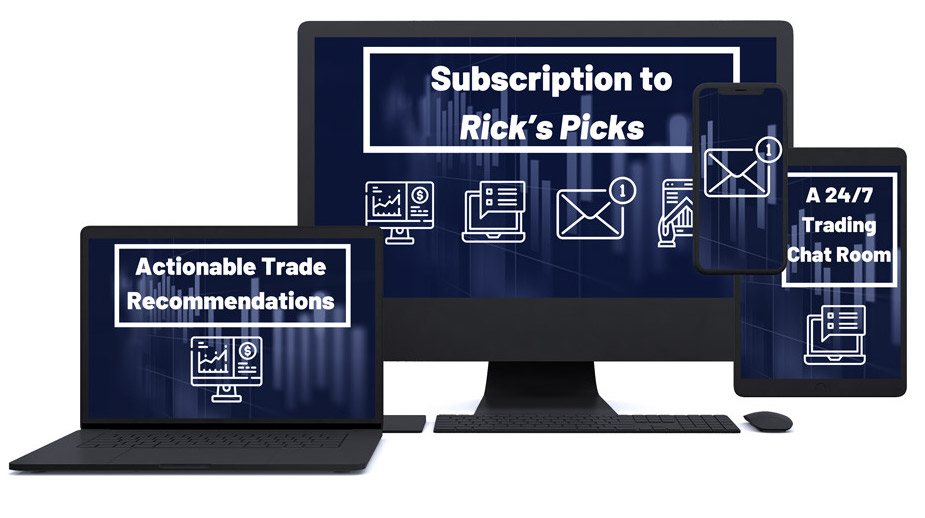 Your Satisfaction is Guaranteed
Once you see how powerfully accurate Rick's forecasts truly are, we're sure you'll stay on as a full member. But if for any reason you're not convinced, simply cancel before the two week's end and you won't owe us a single dime. Fair enough
Rick's Picks Subscription
If you are looking for trading recommendations and forecasts that are precise, detailed and easy to follow, look no further.
'Uncannily accurate' daily trading forecasts

Timely commentary on the predictions of other top gurus

Timely links to the world's top financial analysts and advisors

Detailed coverage of stocks, cryptos, bullion,
index futures and ETFs

A 24/7 chat room where veteran traders from around the world share opportunities and actionable ideas in real time
Mechanical Trade Course
A very simple set-up that will have you trading profitably quickly even if you have never pulled the trigger before, and even with a small account.
Leverage violent price action for exceptional gains without stress

Select trading vehicles matched to your bank account and appetite for risk

Reap fast, easy profits by exploiting the 'discomfort zone' where most traders fear to go

Enter all trades using limit orders that avoid slippage, even in $2000 stocks

Learn how to read the markets so that you no longer have to rely on the judgment of others