Barron's once labeled Rick Ackerman an "intrepid trader" in a headline that alluded to his key role in solving a notorious pill-tampering case.
He received a $200,000 reward when a conviction resulted, and the story was retold on TV's FBI: The Untold Story. But to the gang at CNBC, he's been a pariah for the last ten years, a shoot-from-the-hip kinda guy whose irreverent style got him banned from the show after an interview on Squawk Box was alleged to have gone awry.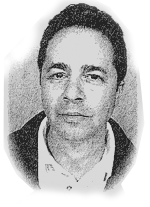 His professional background includes 12 years as a market maker on the floor of the Pacific Coast Exchange, three as an investigator with renowned San Francisco private eye Hal Lipset, seven as a reporter and newspaper editor, three as a columnist for the Sunday San Francisco Examiner, and two decades as a contributor to publications ranging from Barron's to The Antiquarian Bookman to Fleet Street Letter and Utne Reader. His detailed strategies for stocks, options, and indexes have appeared since the early 1990s in Black Box Forecasts, a newsletter he founded that originally was geared to professional option traders.
Rick Ackerman is the editor and publisher of Rick's Picks, an online service for traders from novice to expert. He has been trading himself for more than 40 years, a dozen of them as an options market-maker on the floor of Pacific Stock Exchange. CNBC and Bloomberg have featured his work, and he has written on the markets and the economy for numerous publications, including Technical Analysis of Stocks & Commodities;Stocks, Futures & Options; Barron's and The San Francisco Examiner. A headline in Barron's labeled him an "intrepid trader" after he helped the FBI solve a notorious pill-tampering case. He received a $200,000 reward and a guest appearance on FBI: The Untold Story. An epic party on San Francisco Bay celebrated the event.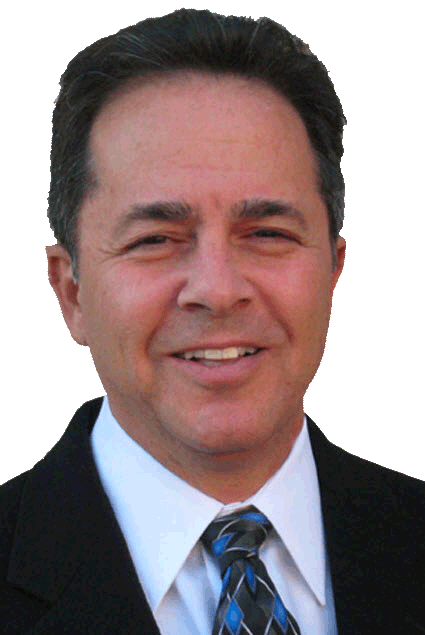 In the trading world, Rick is known for the unusual accuracy of his price predictions and for the Hidden Pivot Method he uses to trade and forecast. His provocative insights and timely trading calls have made him a frequent guest on shows hosted by Max Keiser, Greg Hunter, Corey Fleck and Jim Goddard, among others. His thoughts on the markets and the headlines have also been featured on ZeroHedge, Seeking Alpha, Benzinga, The Daily Reckoning, FX Street, Financial Survival Network, Crush the Street, Jory Capital, Howe Street, Gold-Eagle.com, Goldseek.com, 321Gold.com and Kitco.
When the price of a stock fluctuates, it is acting to rebalance ceaseless changes in the yin/yang energy of supply and demand. Stocks "inhale" and "exhale" as they fluctuate through time, and it therefore follows that, if there is a zig on a chart, there is a precisely corresponding zag somewhere else. Hidden pivots are at the exact middle and end points of these zigs and zags, and determining where they lie can tell us with remarkable precision the prices at which a stock is most likely to change direction. I call them "hidden" pivots because they cannot be detected using such conventional technical tools as trendlines, support and resistance lines, Fibonacci levels, Gann angles, momentum oscillators or stochastic indicators.
Although it should be noted that Elliott Wave Analysis is capable of identifying price-inflection points with equal precision, the hidden-pivot method has the virtue of being far less complicated. Elliott Wave gurus frequently drive each other apoplectic when arguing about the arcane nuances of alternative wave counts. Their task is akin to using a road map with no clear labels to identify which city, state, or even country one is in. In contrast, the hidden-pivoteers I have trained over the years don't care where they are; rather, they simply pick a stretch of road – any stretch will do — that looks familiar enough to drive confidently at highway speeds.
Rick's Picks offers traders and investors a daily newsletter and intraday advisory packed with detailed strategies, fresh ideas and plain old horse sense. Recommendations and forecasts are based on proprietary methods that seek to identify exceptional opportunities for profit in stocks, options, futures, minis and indexes. Precious metals stocks receive special emphasis, and puts and calls are often employed to reduce the cost basis of long-term core positions in selected mining stocks. We encourage you to sample the site by browsing our archive.
Who Can Benefit From a Membership?
Rick's Picks subscribers are too diverse to be easily categorized. They include swing and day-traders, market-makers, long-term investors, hedge fund managers, "upstairs" traders and floor pros, as well as laymen who simply enjoy the editor's acerbic humor, canny observations and savory prose. If our subscribers have one thing in common, it is their recognition that conventional advice may be insufficient to meet the extreme challenges that investors are likely to face in these extraordinary times. Indeed, we are quite possibly entering an economic period unlike any before it – one in which, paradoxically, deflation's grip on the global economy has intensified even as credit and money growth have soared to unprecedented extremes. We are not in Kansas any more, for sure, and the old investment strategies are becoming increasingly risky as the weeks and months go by. Forget about doubling your money on the next Big Thing. It is time to safeguard the bulk of your nest egg while setting aside a modest portion of it to pursue exceptional gains. This is where Rick's Picks aims to be of greatest value to you: in shaping your trading and investment decisions so that risk and reward are in optimal balance. Discover how you can confidently chart your own path to a financially secure future.