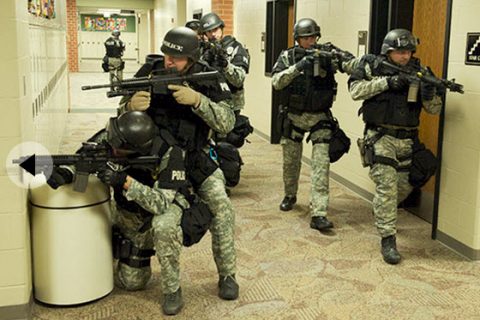 If you watched the news last week, it was impossible to avoid getting a loud earful about mass shootings and gun-control. President Trump, as we might have expected, got blamed by liberals for everything but pulling the trigger. As this accusation grew increasingly shrill, then deranged, probably half of America tuned out the discussion. However, one particularly useful piece of information that stuck with me is something we can all do, starting immediately, to reduce the death toll: Run like hell whenever we hear shots.
​
This simple advice was proffered by a law enforcement veteran interviewed on Fox, and it is worth heeding. If you are in an enclosed space, he noted, that is where the danger will always be greatest, and so you should reflexively make a beeline for any pathway to the outdoors. If you instead choose to hide inside the building where the shooter is, that is courting death, said the lawman. And if your back-up plan is to appeal to the killer's conscience when he finds you cowering under some table or counter, that is literally begging for death. When you are in full flight, however, running as fast as you can, odds of getting hit by a bullet decrease very significantly, he said. Bolt for an exit the instant you hear what sounds "like firecrackers." By now, everyone should know that unless it is the Fourth of July, those sharp pops are more likely to be gunshots.
​
                                                                             Concealed Carry
More stringent background checks are coming, for sure, but it is predictable that the shootings will continue. Better to have your own plan of defense regardless of how the laws governing firearms change. The best solution, arguably, is one that liberals don't want to hear: concealed or open carry. This works in Israel, where jihadists invariably get shot dead before they've killed more than a few innocents. More guns would not be necessary — just better training for those who already own them. There are obvious public safety risks, and those who act in self-defense will often face serious legal charges. But that beats subjecting every place or event where crowds gather to the whim of a psychotic gunman.