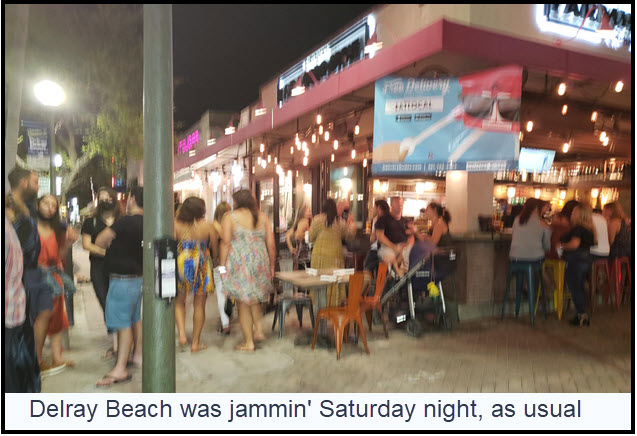 Biden, schmeiden. On Wall Street, it would seem, no one cares. Stocks are up substantially since the election even though the unsettled presidential race remains one of two unusually large elephants in the room. The other is the pandemic, which appears close to going out of control in some areas of the U.S. This, too, has yet to have any discernible impact on stocks.  We see only evidence that no matter what the news, and however great the uncertainties that govern our lives, the inexorable flow of money into shares is simply too powerful and steady to abate. There was a time when the stock market supposedly hated uncertainty. By now, however, it is clear that investors have become inured to the unknown. Something else will undoubtedly unsettle them at some point, but we can rule out fear of the future. An invasion from Mars would probably fall off the front page in three days.
It is in our personal lives that uncertainty is taking a heavy toll. If Biden assumes office and tightens the lockdown, it is foreseeable that many millions of Americans will take to the streets and disobey him. Look for an insurrection over mask-wearing to come first.  One might think the question of whether masks have helped suppress the pandemic would be settled by now. But you would be wrong, for the question has been settled only politically: hard-core liberals wear masks in their own homes, in their cars and during sex, while conservatives disdain them and wear them only indoors and out of politeness.
Don't They Know?
In the photo above, taken over the weekend in my hometown, Delray Beach, Florida, virtually no one is wearing a mask. The restaurants and sidewalks were packed, presumably with diners and pedestrians of all political persuasions.  Don't they know that Covid-19 is resurgent across America? They might reply, Not around here, bub. And yet, the camera doesn't lie. If such a thing as a superspreader event exists, Atlantic Avenue in Delray on a Saturday night is it.  The scene in the picture is the same as you would have witnessed on any Friday or Saturday night over the last several months. And yet, there has been no Covid outbreak here, nor in the rest of Florida. This is notwithstanding that the state's Republican Governor, Ron DeSantis, has been one of the most permissive in the nation as far as letting business go on as usual.
Do you think you know your facts about masks? Here are two sources to check your knowledge that draw opposite conclusions. The first is from Mercola, a meticulous purveyor of information on all things concerning personal health. Mercola musters considerable evidence that masks have had very little impact on the pandemic's spread. Read it for yourself and decide. Then watch this remarkable 3-D video from the New York Times. It explains so clearly how masks do their job that you will be vexed to understand how Mercola could possibly be right. Such are the challenges we face in sorting fact from falsehood in the supposed Age of Information. _______ UPDATE (Nov 16, 10:30 a.m.): I stand corrected, for in fact, as a reader has pointed out, Florida's infection rate has been edging toward a red-zone 10%. This implies that Delray's weekend block parties could soon end. My impression that the spread of the virus was only moderate came from an easing of restrictions at that gated community where I live.  The administrators have been super-cautious but eased the lockdown over the last several weeks. However, it would seem their rule changes lag county health statistics somewhat. Although they are trying to protect a population whose average age is near 70, they are struggling to balance this concern against the economic and social costs of shutting down amenities that include golf courses, dining rooms, swimming pools, a fitness center and all the rest.