[We go off the beaten track this morning with some reassuring scientific news about the aging brain. Merely staying mentally active, as those who post regularly in the Rick's Picks forum are wont to do, is enough to keep the circuits firing and the brain supple enough, even, to learn new tricks.  This guest commentary was written by my Chocorua, New Hampshire host Mary Peaco Todd.  She is a cartoonist whose work can be found here. RA]
I remember when my fifty-some-year-old husband wandered into the kitchen after an evening of cramming.  He was the oldest student in his law school program and, although he had graduated cum laude, the dreaded Massachusetts Bar Exam loomed. "I have a problem," he said.  "My brain is full." "Full?" "Full. And I still have Contracts and Constitutional Law to review." "Well," I replied, "what are you going to do?" He shrugged.  "I have no choice.  Something's gotta go.  I'm going to have to delete childhood."
Judith McDaniel, a colleague in the Union Institute and University program where I teach, recently posted a blog about her own experience entering law school at an age when some folks are not thinking much beyond the next early bird special.  She accurately accessed her strengths – fast reader, good at retaining information, able to identify and communicate the main points in a text – and her weaknesses – memorizing and short term memory – but beneath all of her deliberations nagged one fundamental question: Was her sixty-year-old brain simply too old for school?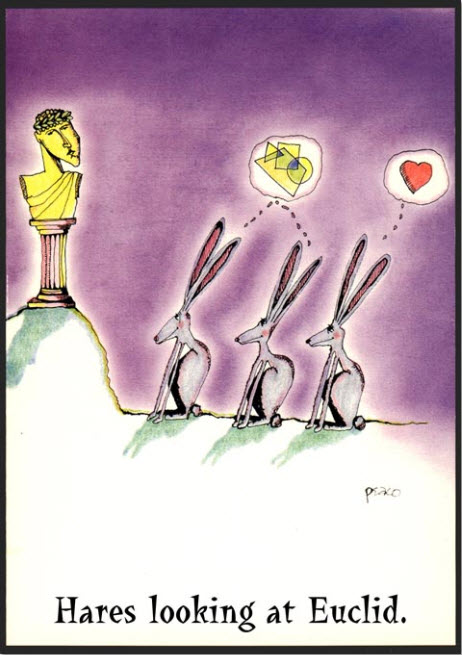 Happily, for Judith and for the rest of us, the answer is no.  The latest research indicates that aging brains not only continue to develop but even have some advantages over brains that are younger. In a recent article in the New York Times, Barbara Strauch surveys what we now know about the older brain.  Yes, aging brains are more easily distracted, more likely to forget things like where the keys are, the details of a recently read book, the name of that person who looks maddeningly familiar.  The good news is that, unlike what was previously assumed, all of that information is not so much lost as essentially misplaced – as the brain piles on years, neural pathways can become weak, making it more difficult for specific information to be retrieved.
Memory-Joggers
In her article, Strauch discusses the research of the University of Pomona's Deborah M. Burke, who investigated what she calls 'tots' – those tip-of-the-tongue moments when the information we seek is just out of reach.   Burke discovered that often, a reminder or phrase that sounds close to what we're desperately trying to retrieve can trigger the memory.  For example, let's say you can't quite recall the full name of a recent Supreme Court Justice.  Then you hear someone say, "I went jogging at daybreak."  Ah ha, Sandra Day O'Connor!
Even better: older brains might not be as agile or energetic as those of youth but they seem to have an enhanced ability to perceive patterns and connections, to understand what Strauch calls "the big picture." She quotes Kathleen Taylor, a professor at St. Mary's College in California and an expert in adult learning: "The brain is plastic and continues to change, not in getting bigger but allowing for greater complexity and deeper understanding. As adults we may not always learn quite as fast, but we are set up for this next developmental step."  The trick is keeping the aging brain active and challenged.
Taylor and others propose that the best way for older adults to learn is to encourage them to consciously challenge their assumptions: deliberately expose themselves to ideas and viewpoints that are different from their own, consciously venture beyond their comfort zones.  The process of confronting new, strange, even provocative notions apparently is just what the brain needs to keep frisky well into the golden years.
Young Flock Together
If intellectual adventurism is, for adult learners, the key to success, perhaps there is yet another benefit.  Recently much has been written about how the Internet might in fact be aiding conformity among groups rather than the diversity it would seem to offer.  The reason?  People tend to visit sites and communicate with people who think like they do.  Since the young are far more adept with social media than older folks, this research suggests that young brains might be in danger of having their ideas and values calcified by virtue of the reinforcement they get from those who share their views. Maybe, then, we old dogs might just be able to teach those young dogs a few new tricks.
Like  a peek at Rick's Picks detailed, daily trading recommendations. Click here for a free trial subscription and a ringside seat for the next bet on options, index futures or stocks.