We were hoping a bell would ring to signal a decisive end to the Mother of All Bear Rallies, now in its 22nd month, but it looks like we'll have to settle for the next best indicator of The Top — namely, Facebook's IPO, prospectively the hottest ticket on Wall Street since Time-Warner merged with America Online. Who would have believed, in these harrowing economic times, that investors would practically trample each other for a chance to buy shares in the Web's version of the Brooklyn Bridge?  That, evidently, is what the Street's glib promoters have in mind when Facebook's IPO eventually happens: a buying stampede that will make Google's initial public offering in 2004 seem as subdued as a PTA bake sale. However, there are so many sharks circling this deal that even if it raises the $55 billion or more that is expected, it will be just chum floating on the tide. Meanwhile, with no IPO even scheduled yet, how enthusiastic are investors? Extremely. A poker buddy of ours who attended a NYC investment banker's sales pitch on Facebook the other day returned to Colorado with the religious fervor of someone who'd been to the Sermon on the Mount.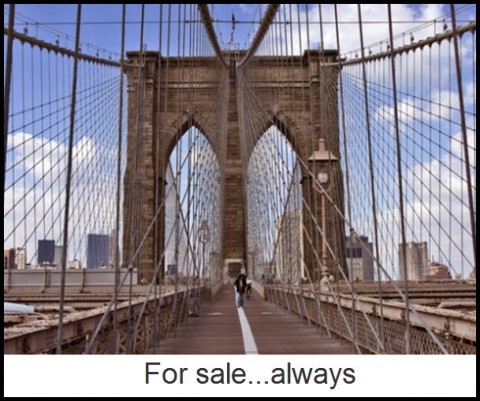 Because the IPO is unlikely to materialize before 2012, however, that could make it difficult to determine exactly when the hubris on Wall Street is peaking, setting stocks up for The Big One we've all known is coming.  If and when the IPO happens, you can bet that the public offering being hatched by Facebook's Machiavellian founder, Mark Zuckerberg, and the Svengalis at Goldman Sachs will be the Last Big Deal of this era. Goldman stands to reap a fortune if the IPO comes off as expected – an awesome feat, considering it will have been achieved when the U.S. economy was deleveraging more steeply than at any time since the Great Depression. But it's hardly a done deal, and the longer Zuckerberg and his brain trust at Goldman hold back so that expectations can build, the riskier it will become for them. For starters, some new kid on the block could knock Facebook flat overnight. It happened to Alta Vista, the top search engine until Google came along with a better one. And it happened to Netscape's browser, which had a lock on the market until Microsoft leveraged its operating-system monopoly to shove Netscape off a cliff.
LinkedIn Jeopardy
But the biggest threat may materialize sooner rather than later, when LinkedIn tries to beat Facebook to the punch. Some on Wall Street are worried that LinkedIn, which networks businesspeople, will steal Facebook's thunder if their IPO comes first.  Our take, based on personal experience with LinkedIn, is that their IPO could lay an egg. The company is just hot air, as far as we're concerned, and they appear to be taking desperate measures to sustain the illusion of robust growth.  Let us explain. We dropped out of LinkedIn a couple of months ago because they kept sending us "requests" to link to others who were separated by three or four degrees from anyone we actually knew. A related problem was that when we clicked on the request links, they led not to the person supposedly wanting to link to us, but to a list of others, none bearing a name we recognized. Even more disconcerting is that we continue to get LinkedIn requests of this kind even though we took all of the required steps to drop out of the network. This is the kind of shenanigan that cries out for due diligence. As we well know, however, the financial promoters who will be taking LinkedIn public are about as eager for investor scrutiny as Hollywood lawyers.
Another problem with the potential to undo Facebook is that online marketers are growing too clever for their own good – so clever, in fact, that in the particular case of Google, one sometimes gets the creepy feeling that they are reading one's mind when they induce us to buy things we do not need with uncannily well-targeted ads, coupons and incentives that pop up in one's browser window.  Google does this about as well as can be imagined, raising the question of whether there is room for Facebook to sic its own ad-mongering Big Brother on 500 million subscribers.  Keep in mind that those half-billion subscribers have been generating a paltry $2 billion in annual advertising revenues, implying that the company will need to become much more clever and aggressive in order to justify a $55+ billion capitalization.
Deflating Retail
And let's not overlook the fact that Facebook already has competitors such as Groupon that have figured out how to stampede buyers to starving brick-and-mortar retail outlets. Local advertising is where the real money is for Google, Yahoo!, America Online, Groupon et al., but regardless of how well Facebook is able to compete with them, they will all be fighting for consumer dollars in an economy characterized by falling real incomes, rising taxes and rising unemployment.  Shoppers with money left to spend will doubtless be thrilled when all-out war deflates prices for just about everything.  But how is that going to help the retailers?  One more point: Capturing those local advertising dollars will require a talented sales force that cannot be hired for minimum wage.  While Google has already begun to build such a sales force, Facebook is still struggling with the ground-level question of how to monetize their huge subscriber list. Who are you going to bet on?
Meanwhile, much as we'd love to see Goldman Sachs take it in the shorts if the IPO bombs, it ain't gonna happen. We've seen quite enough evidence to know they're smart enough to have no skin in the game unless the deal flies; in which case, they'll own a substantial piece of the company, paid for with fees from the deal itself.
(If you'd like to have Rick's Picks commentary delivered free each day to your e-mail box, click here.)