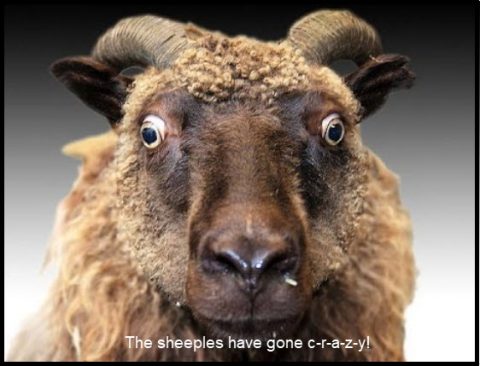 Investors are showing acute symptoms of Mad Sheep's Disease, so obsessed are they with Fed monetary policy. To judge from the stock market's weakness on Monday, Wall Street is now 100% dependent on stimulus from the Fed, or at least regular hints of it, to keep the ten-year-old bull market going. Consider Friday's report that the U.S. economy added 224,000 jobs in June. Although that is well below peak levels, it suggests that hiring is continuing at a healthy pace even as the economy cools. Ordinarily that sort of news might be expected to hold stocks buoyant. In this case, however, it produced only a knee-jerk selloff because it ostensibly reduced the odds of Fed easing before August.

Kowtowing to Wall Street's Greed
Recently, even the most dovish banksters have struggled to concoct a plausible reason for loosening, given that the stock market is trading near record highs. But the easy-money mob has grown so shrill and persistent lately that Powell was ready to gun the supply of funny money for no good reason. Now with hiring strong and steady, the Fed must feel positively embarrassed about having to kowtow to Wall Street's naked greed. (Don't worry, all you sheeples, that won't stop them from doing the wrong thing.) In the meantime, we should expect the stock market to act out the terminally afflicted logic of chronic Fed-itis. To borrow Ricardo Montalban's famous phrase, as far as investors are concerned, it is better to look bad than feel good.