Surging stocks have us bears on the run, according to a story played prominently in Monday's edition of The Wall Street Journal: "Investor Sentiment Is Improving, Making It Harder for Wall Street's Pessimists to Hold Their Ground".  Oh really?  We'd thought we were simply enjoying the show. It's not as though permabears are always short the market, or that we don't understand that stocks can sometimes veer sharply higher for no apparent reason. In fact, we trade the uptrends when they look promising (as the current one does, up to a very certain point), and we try to short every "Hidden Pivot" rally target that looks capable of producing, if not The Mother of All Tops, at least a tradable swing high that could endure for a few days.  And when those trades work out well, we treat ourselves to a good cigar, or take the Missus to dinner and a show.  We can wait.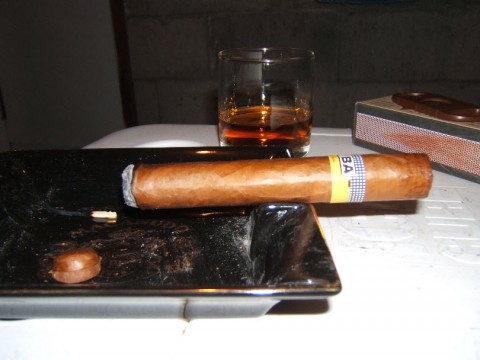 That's because we don't work on Wall Street, where the rare bearish analyst is as welcome as a rattlesnake at a picnic. "I'm getting a lot more pushback than I usually do," avers Gina Martin Adams, a Wells Fargo analyst who has forecast a 7.5% drop in the S&P 500 this year. Imagine what kind of blowback she'd get if she declared that her long-term target for the Dow is under 1000. We did that ourselves during an interview some years ago on a Bay Area TV show.  When the interview was over and the mics were switched off, the moderator asked whether he'd heard us correctly. Yes, we replied. And we were never invited back. Hard to blame him. Who wants to hear about Dow 800 when the proletarian mind is fixated on Dow 15000?  We'd be the first to agree that, at 800, the Indoos would be pretty oversold. But you'd have to be dreaming to think that when this market finally falls, and falls hard, it will settle at a level where everyone pretty much agrees that prices are reasonable.
The Black Swan
Did we mention that we're reading Nassim Taleb's The Black Swan? Turns out, investors' brains are actually programmed to think that when stocks go up, up, up, the rally will continue more or less indefinitely.  This is called linear thinking, and as we know, most investment decisions are as linear as a drive through Kansas and Nebraska. In the investment world these days, the most linear thought of all is that because the central banks are continuing to pump money into the financial system, stocks have nowhere to go but up.  Certainly seems that way.  Taleb makes clear , however, that it is futile for humans, with our linear way of thinking, to speculate on what might change this.  But something surely will, and in a big way — like the cockroach that accidentally crawls up one's trouser leg, or the driver who steps on the gas just as a yellow signal has turned red.
***
[Click here for a free trial subscription to Rick's Picks that includes access to a 24/7 chat room and timely trading touts.]