In a perfect world, the Dow might have plummeted 500 points yesterday while gold and silver took flight like bats out of hell.  Oh well. Sometimes you just have to take what you get. And what we got was a merely moderate selloff in the broad averages accompanied by commensurate weakness in bullion.  Actually, weakness was the story across-the-board, affecting nearly all classes of investment assets. The disinterested observer might have inferred that traders and speculators around the world (investors have become extinct) were strongly in sync, spooked by China's apparent desire to rein in growth, but also by the re-emergence of critical financial problems for Ireland and Portugal.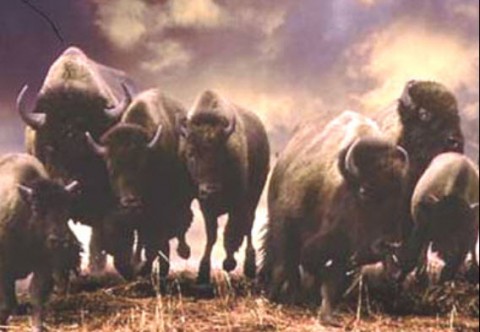 Assuming investors were indeed of a more or less singular mind – and my apologies if the use of the word "mind" here has offended anyone —  it's a bloody wonder that U.S. stocks didn't get pulped. But they didn't. And although sellers seemed to have had little trouble pushing the Industrial Average down by 200 points, the index seemed hostile to the prospect of giving up any additional ground. At its intraday lows, the Dow was down around 223 points; but most of the day it hovered well above the lows, down 180 or so points (which is where it closed).  Some might have sensed the hand of the Plunge Protection Team in preventing a rout. Perhaps. But who needs a PPT when just a small trickle of liquidity from a glutted banking system can propel shares skyward on any given day? And let's not overlook the fact that, other than Kudlow,  there are no individual investors in the stock market any longer – only institutional hacks charged with deploying OPM to stay weighted in stocks, even if the earth should open up and swallow Manhattan, Chicago and a few other money centers.
Over Before It Began
Meanwhile, and as we've come to expect, most of the ground lost by U.S. shares was lost in the opening minutes of the session, making it very difficult to profit from the move unless you'd gone home short the night before.  From a trading perspective, the day was mostly over before it was two minutes old.  Permabears should keep this in mind if they expect to reap windfall gains when the stock market finally does the Right Thing and collapses in epic fashion.  It's going to happen so quickly that the event so many of us have been awaiting…nay, expecting…since 1987 will pretty much be over before we've gotten out of bed.
Preparing for the Big One becomes even more complicated when you realize that the reasoning behind yesterday's selloff was rubbish, as it so often is.  The conventional wisdom had gold and silver falling because China is talking about dampening inflation. But who cares about inflation at the relatively trivial level of manufacturing, exports and domestic consumption when hugely larger forces – namely a quadrillion-dollar financial shell game – are at play, threatening to expose the world's currencies as worthless IOUs?  Our advice is to hold onto your gold and silver while the imbeciles and bad guys who control the markets duke it out, second-guessing each other to the point of exhaustion.  Nothing has changed, really, and whatever assumptions we were operating under just a few short days ago still obtain.
(If you'd like to have Rick's Picks commentary delivered free each day to your e-mail box, click here.)