When I got socked with a 25% increase in health insurance premiums last January, I'd assumed that that would be it for the year. In the past, like clockwork, there has been a staggering rate hike effective on New Year's Day, but no more increases for the next twelve months. Not this year, apparently.  On Friday, I received a notice of yet another 20% rate hike, and it left me wondering whether my premiums will have doubled by the time 2012 rolls around. Like all such health insurance notices since the passage of Obamacare, this one attributed the increase to new rules and to healthcare costs that continue to spin out-of-control: "Your new premium appears at the top of this letter and reflects a combination of recent changes required by Health Care Reform,"  read the notice.  Specifically, there were two reasons given for the increase: 1) the birthday of a policyholder; or, 2)  an increase in claim levels by policyholders in my state, Colorado.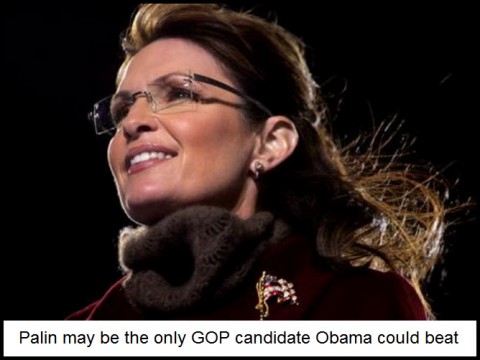 This the very same "reform" that the new Republican majority in Congress swore it would kill and which the Wall Street Journal labeled the "Worst Bill Ever".  No argument here. Unfortunately, for an execrable piece of legislation that a majority of voters despise, and upon whose egregious flaws Republicans trained their heavy artillery during last fall's campaign, it is doing quite a bit of damage without having been even 20% implemented. It were as though the Fed had announced a trillion dollar stimulus package: the mere anticipation is all that's needed to set off a defensive panic by all who are exposed to the dollar.  In this case, the insurers will have exposure on the claims side that had previously been neutralized by their ability to peg rates to individual risk. No longer, though. One-size-fits-all policies will effectively require healthy policyholders subsidize the sick, women to subsidize men and young to subsidize old. If all of this was supposed to cause rates to level off and eventually to drop, scary letters like the one I just received from my carrier say the opposite is happening.
Media Lies
What amazes most is that the mainstream media would have us believe Obama remains a viable candidate for 2012.  How could this possibly be so?  The catastrophic threat posed by Obamacare alone caused voters to reject the Democrats en masse last November. Since then, tens of millions of healthcare policy holders are seeing their worst fears materialize in the form of huge rate increases. That should suffice to sink Obama in 2012, even if he were doing everything else right.  Unfortunately, he is not.  Far from it. The economy is slipping back into recession or worse, Afghanistan is looking increasingly like an unwinnable quagmire, and the president's dangerously inept Middle East policy is about to embolden the jihadists into starting a war with Israel, if not with the entire world. Despite the backing of the New York Times and the usual bunch of other hard-left news outlets, we think Obama's odds of getting reelected are very poor. Sarah Palin may be the only politician in the GOP field he could beat, but her candidacy, fortunately, seems unthinkable at the moment.  Under the circumstances, we've decided to tune out the polls, with their rigged questions and surreal results, and pray that America survives Obama's remaining 19 months in office.
(If you'd like to have Rick's Picks commentary delivered free each day to your e-mail box, click here.)