Don't get bit when you're swimming with sharks
Use this sure-fire trick to
reduce entry risk

by as much as 98% whenever you trade.

A choppy trading pool is a huge challenge for lone-shark
players who want to avoid getting hooked on bets that go awry.

But what if I told you it's possible to make a big splash in volatile markets (like Amazon)
and risk as little as $2 to $4 per share?
Using 'camouflage' trade set-ups, you can easily
spot great bets

and

start reeling in steady

profits today!
Get this Risk-Reducing Course for Just $499
*$499 tuition fee may be applied to Rick's Hidden Pivot Method or rABC course options.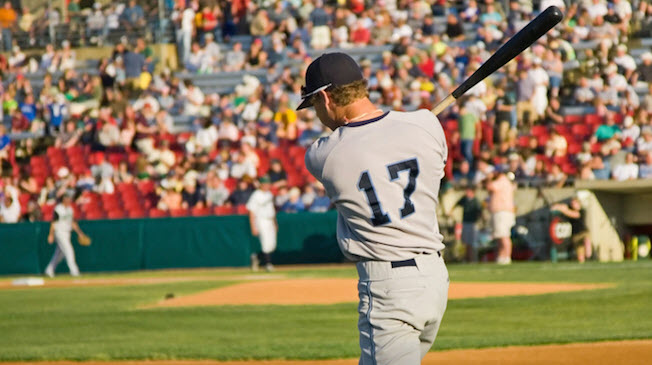 Here's how you'll benefit when you sign up to learn the 'camo' trading technique now for only $499*!
*$499 tuition fee may be applied to Rick's Hidden Pivot Method or rABC course options.
Fearlessly trade some of the priciest, most volatile stocks around (even cryptocurrencies), no matter where you are in your trading journey.
Use 'camouflage' alone or with virtually any other trading system to pinpoint your entries.
Learn to eliminate stress, guesswork, and even risk on your next trade.
Understand and predict market patterns on a smaller scale for exponential profits.
Build the habit of becoming a great trader guided by instinct
Why Camouflage?
Don't let every Tom, Dick, and Harry mooch your hard-earned spoils. The Camouflage Technique puts beginner and advanced traders in stealth-mode, honing their instincts to make winning trades straight out of the gate.
What You Get When You Enroll
GAIN INSTANT ACCESS TO ONE-HOUR TUTORIAL +
BONUS COMPANION COURSE FOR $499!*
*$499 tuition fee may also be applied to Rick's Hidden Pivot Method or rABC course options.
"Anyone looking to learn how to pinpoint prices inside these volatile markets needs to study and learn Rick's system. Being in the markets for 24 years, I have never experienced such accuracy and support by anyone in this industry. What you receive from Rick and his trading room is exceptional to say the least!"
"Since taking the Camouflage Trading Course, it has become much easier to spot opportunities, and my bottom line has improved dramatically. I am finally able to make steady profits without taking much risk. I would encourage anyone who is actively trading to take this course, because you will never look back. After trading for many years, I can say that this system is the best I have ever seen, and probably the best out there. That is not BS—it is the truth!"
From the desk of:
Rick Ackerman
Editor and Publisher of Rick's Picks
Dear fellow Trader,
Risk of financial loss has been investors' biggest problem since markets have existed. Every investor wishes to eliminate risk; but most haven't been able to figure out how.
Finally, I've found a way to dramatically minimize the entry risk of every trade!
It was staring me in the face across every stock chart I studied, hiding in plain sight. When I finally discovered the key to controlling risk, I'll admit I was shocked at just how much money I'd lost because I'd failed to spot it sooner.
More importantly, I became enthusiastic about my financial future as a trader, knowing my gains were about to get a whole lot bigger – and more consistent. Little did I know how much my life was about to improve. If you're wondering what's the big secret, here it is:
I call it the Camouflage Trading Technique.
The word 'camouflage' alludes to well-hidden 'impulse legs' that have become the staple of every trade I do.  They are not visually obvious, and that is why they work so well: they attract very little attention.
When you tie impulse legs to the simple rules governing 'camo trading', the opportunities this creates will pop off the chart and smack you in the eye.
With the Camouflage Trading Technique, you will cut your trading entry risk by as much as 98%!
Having discovered this, mastered it, and taught it to many students, I have finally refined and packaged the essential material in a tight course that you can take right now.
ENROLL IN RICK'S CAMO TRADING COURSE NOW!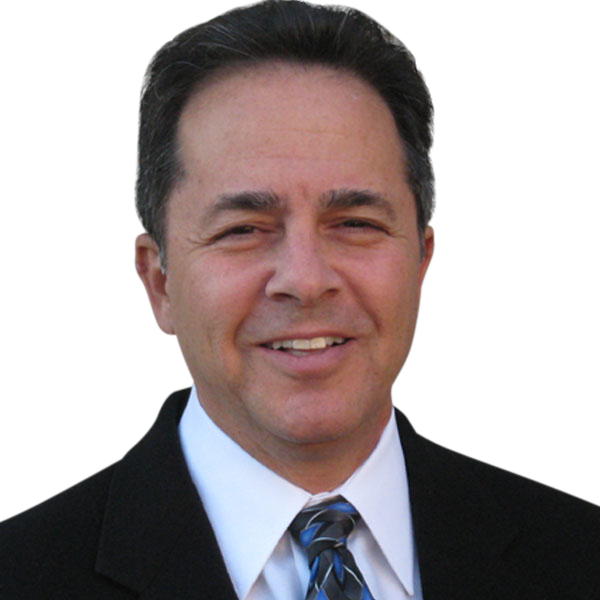 I'm the editor and publisher of Rick's Picks, an online service for traders from novice to expert. I've been trading for more than 40 years, a dozen of them as an options market-maker on the floor of the Pacific Stock Exchange. In the trading world, I am known for the unusual accuracy of my price predictions and for the Hidden Pivot Method I use to trade and forecast. My provocative insights and timely trading calls have made me a frequent guest on shows hosted by Max Keiser and Jim Goddard, while my thoughts on the markets and headlines have been featured by CNBC and Bloomberg, among other major media outlets and publications.
I'm here to ensure that every trade you make is worth your while. How much would that kind of horse sense be worth to you?
Back in the day, I lost crippling sums of money before discovering how to play the game without losing my entire stake.
That is the value of what I promise to deliver when you sign up for my course on Camouflage Trading. The technique will make you money – and with much less risk than you may have imagined possible. It will also provide the relatively inexperienced trader with a way to avoid the paralyzing terror many novices experience when they are about to pull the trigger. Relax. From this point forward, you're going to be right much more often, and you're not going to lose much when you are wrong.
Hence, my second promise: to give you every ounce of value I can provide at a price that is fair and affordable. Accordingly, I've structured this offer so that you will be able to apply a significant portion of your tuition toward additional courses that feature some equally powerful trading tricks.
A small investment in learning has the potential to produce enormous gains over time, to pay for your tuition and to greatly shorten your learning curve. Visit my chat room and ask around if you have any doubts about how well 'camouflage' works.
Successful traders typically start small and increase their bet size as small wins grow more consistent. That is where you want to be, and 'camouflage' trading provides the best way I can offer to put you on that path. Why waste another day? Let's get to it!.
– Rick Ackerman
Ready to make smarter, less risky trades?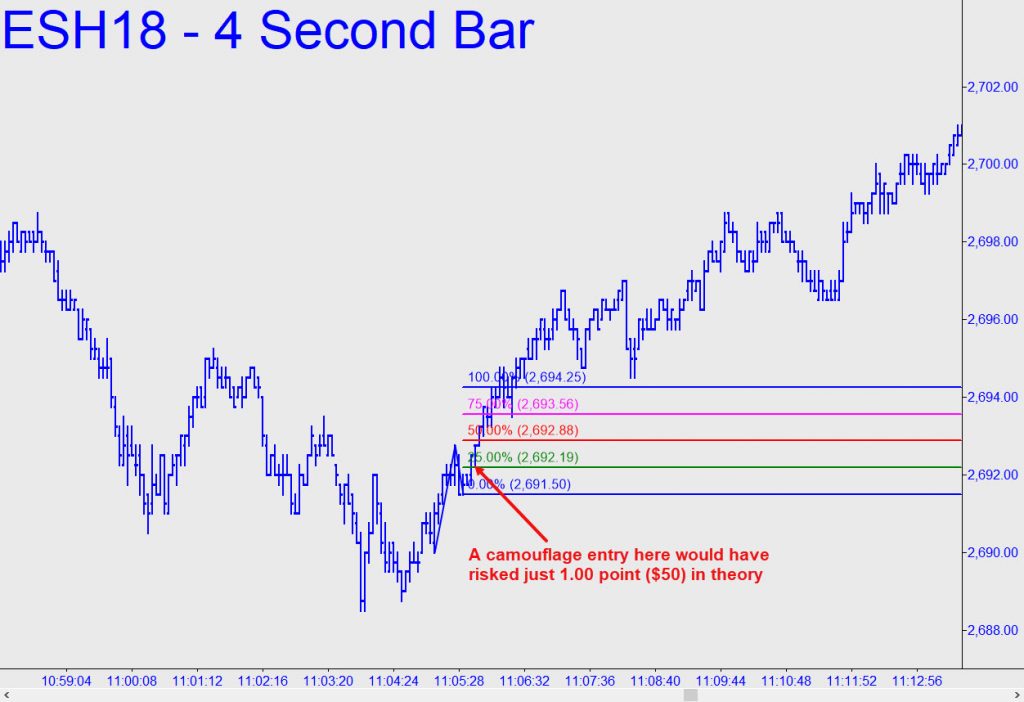 Conquer your fear of pulling the trigger
Dramatically increase your win percentage
Trade on a limited budget
Eliminate guesswork and stress
Enhance trading tricks you already use
Spot trend changes the moment they begin.